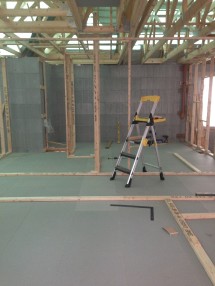 Latest Construction Products Association Forecast Expects Growth Of 23% By End Of 2018
21st October 2014
The Construction Products Association (CPA) Autumn forecasts are predicting output will grow 4.8% in 2014 (up from previous forecasts), and in 2015 the predicted figure is 5.3% before slowing a little to 4.2% in 2016.
The 2015 figure shows a firm upward revision from the previous forcast of 4.8%.
Private Housing starts, in Great Britain, are expected to rise 18% this year and 10% in 2015, sustained by consistant levels of demand and policies such as the Help to Buy Scheme. Serious questions still remain about affordability and higher mortgage repayment costs, together with uncertainty surrounding future housing policies due to the pending election.
Infrastructure output is forecast to rise by 8.2% per year, on average (over the next 4 years), with Road and Rail output also forecasting a positive increase.