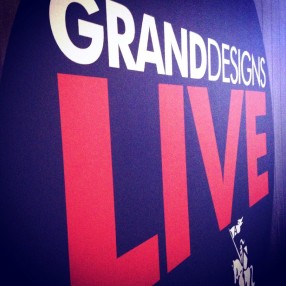 Grand Designs LIVE 2014
6th May 2014
Clodagh from the Evolution Team visited Grand Designs Live 2014 this weekend and thought it was brilliant!
The show was huge and had so many different exhibitors showcasing their various products. Whether you were looking for a builder to build your dream home, soft furnishings, interiors or bits for the garden, they were all there!
Our team were fortunate enough to speak to some wonderful people, including Max McMurdo from Kevin's Supersized Salvage, and James Burns, a brilliant photographer who shoots the London skyline from rooftops all over the city (www.londonfromtherooftops.com).
Highlights from the show included a car that is actually a pool table and the Renault Twizzy - see our LinkedIn page (Evolution Insurance Solutions) for photos.
Grand Designs Live 2014 is running until 11th May, and is well worth the visit.