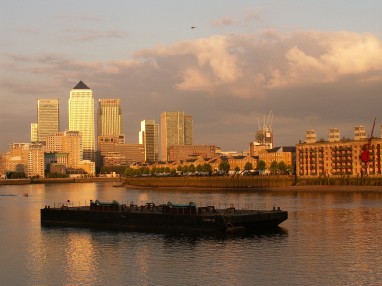 Carillion Consortium To Build Britain's First Floating Village
24th July 2014
Carillion Igloo Genesis consortium have been chosen to design and build Britain's first floating village at London's Royal Docks.
The consortium is going to transform a 15 acre site of water in the Royal Victoria Docks, which was once an industrial powerhouse, into a thriving community which will include an array of brightly-coloured floating homes with custom built approaches which will enable the owners to be part of the design-process of each home, along with a market square, shops, restaurants, bars and cafes.
The scheme will also have a multi-purpose events space as well as leisure and office areas, once complete will be one and a half times the size of Green Park with excellent transport links.
Boris Johnson, Mayor of London said: "This site has the potential to become one of the most sought after addresses in the capital, while breathing new life into London's waterways"
Construction of the houses will be done off site, then shipped back into place. They will use the same foundations already in use at similar schemes in Amsterdam and Hamburg, although this will be a first for the UK.
Planning applications are expected to be submitted in Spring 2015